The producer GM releases "Remain Calm" as a symbol to Wade to what was to come before his death.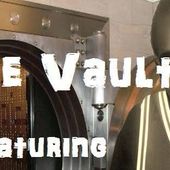 Edward Wade - Remain Calm Ft Gansta Marcus
Although Gansta-Marcus is still releasing unheard music from Edward Wade (R.I.P.) he is still yet to discover another hot artist to replace the style and work put out by E. Wade. The producer GM ...
http://www.thewrapupmagazine.com/2017/06/edward-wade-remain-calm-ft-gansta-marcus.html