He recently teamed up with Smack Productions/Water Music Publishing and together they're releasing The Doughboy Project. Watch it first here.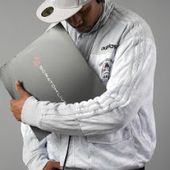 The Doughboy Project Ft Dudley Alexander - Lonely
When he wasn't busy writing Hip-Hop & R&B for Queen Latifah, being a tour DJ for Joe Budden, producing for Love & HipHop star DJ Self, and being on of the founding fathers of Jersey Club Music ...
http://www.thewrapupmagazine.com/2017/06/the-doughboy-project-ft-dudley.html