They say the disaster was man made by blowing up the levy. Rumors are that the Government had to in order to protect the richer areas of the city of New Orleans.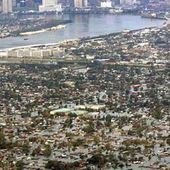 The Truth Behind Hurricane Katrina
The Truth Will Shock You! Hurricane Katrina Conspiracy Documentary. This channel in collaboration with YouTube channel JASON SWIFT, is in search for Truth and Knowledge. What really happened? They ...
http://www.thewrapupmagazine.com/2017/06/the-truth-behind-hurricane-katrina.html