The video, directed by Crucial Flix, was shot in Atlanta, Georgia and is a tasteful compliment to the single. Styngray states "they don't have to sell drugs to make it", referring to those hustling to support their ambitions.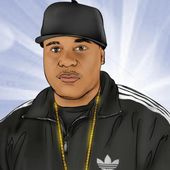 Styngray Releases Video For - Till the Casket Drop
First Kings Entertainment and recording artist have recently released a new single and video entitled "Till the Casket Drop ". The single debuted at #108 and has climbed to #83 on Digital Radio ...
http://www.thewrapupmagazine.com/2018/01/styngray-releases-video-for-till-casket.html