Hope you enjoyed these videos just as much as The Wrap-Up Magazine did! Stay tuned for more Top 5 videos from musical artist.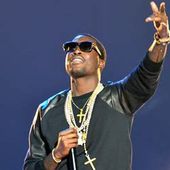 Top 5 Music Videos Of Meek Mill
is a Philly artist the world has come to love. His career took off during the age of Battle rapping. The Wrap Up Magazine has just released the best music videos of all time from . Robert Rihmeek ...
http://www.thewrapupmagazine.com/2018/02/top-5-music-videos-of-meek-mill.html