Suge Knight took a plea deal last month and was sentenced to 28 years in jail.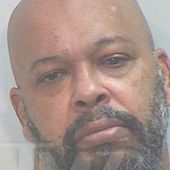 Suge Knight Transferred To Prison
Suge arrived Tuesday atWasco State Prison and from the looks of his miserable mug shot above, it doesn't seem like the former music mogul is excited about his new spot. He'll have to go through ...
http://www.thewrapupmagazine.com/2018/10/suge-knight-transferred-to-prison.html