Saying that long-standing sexual-abuse allegations against R. Kelly reflected his "poor choices."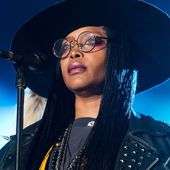 Did Erykah Badu Completely Destroy Her Career?
What did Erykah Badu just do. Fans has always loved her until now! She has been missing from the music scene for some minute now and on top of that, this is the time were women are trying to stand ...
http://www.thewrapupmagazine.com/2019/01/did-erykah-badu-completely-destroy-her.html