This was the true beginning on how music was going to be discovered.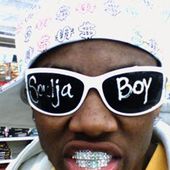 Did Soulja Boy Kill Music and Introduce Social Media?
Back in the mid 2000's, if you were on the web, then you were on . Everyone in the whole world was watching and was waiting on him to blow. Everyone I know had multiple songs streaming on their ...
http://www.thewrapupmagazine.com/2019/01/did-soulja-boy-kill-music-and-introduce.html