Name your favorite Ariana Grande song below! We would like to hear from you. What song from the artist took your heart?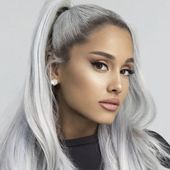 Name Your Favorite Ariana Grande Song
Our Fans Favorite section has been heating up with some of the best stars to date. Ariana Grande has been added to our list of greats ...
http://www.thewrapupmagazine.com/2019/06/name-your-favorite-ariana-grande-song.html